Old Fashioned being released this Friday 16/08 for our mid-month offer!
When the Society first bottled Japanese whisky, members were furious, membership cards were torn up, anger in the mailroom from their beloved SCOTCH whisky club bottling a Japanese whisky?! Surely they are inferior to our malts. Surely they won't do.
We were just ahead of the curve in whisky innovation back then just as we are now…
When Exotic Cargo came out in 2017 there was outrage that the club best known for our single cask, single malts was being 'diluted' and comments came in like "this is OK, so long as it's the only one" or "not sure about this" were all quelled when they opened their bottles and were delighted by the rich and rounded sherried nature that it was after 10 years maturation.
The latest in our 'heresy' bottling line of blended malts continues to innovate as it's an 11 year old blended malt matured out of a mixture of sherry, bourbon, and ex-IPA beer casks. Beer!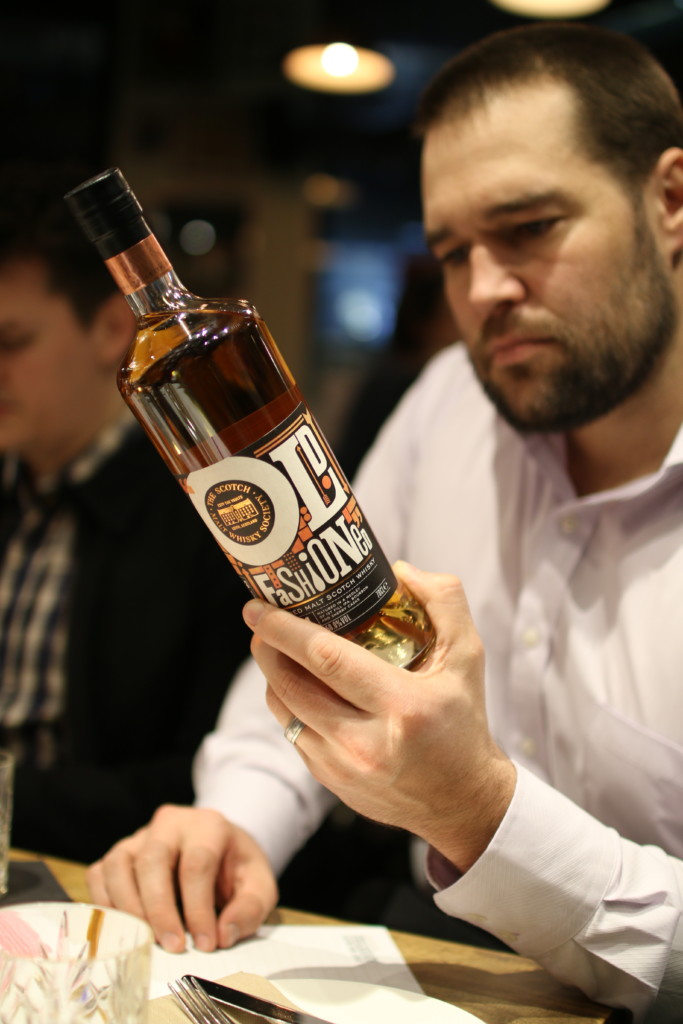 What happens when you team up with Tempest Brewing Co. in the Scottish Borders to share casks and a thirst for experimentation? You're holding it in your hands. We started by sending the Tempest team fresh bourbon barrels to mature their powerfully hoppy imperial pale ale, named Old Fashioned. They returned the casks for us to mature our 15-year-old whisky for a further 10 months, giving it time to absorb not only the vanilla from the oak but the hops and citrus fruits from the full-bodied beer that inhabited it. Like that beer, we've called our bottling Old Fashioned, in honour of the pale ale that preceded it and because of the cocktail-like flavour profile we've achieved. Old Fashioned by name, inventive by nature.
Tasting notes from our UK panel:
A startling nose bursts with tropical fruits and a vivid, powerful hoppiness, bringing lemony cereals, barley wine, smouldering heather, vanilla essence, hay, dry earth and a pint of foaming IPA straight from the cask. With water there are wildflowers, golden syrup, honeycomb, lemon cough drops, yet more hops, cannabis resin and herb liqueurs. The arrival in the mouth is like a freeze-distilled IPA, with masses of gorse flower, crushed ferns, assorted greenery, subtle waxiness, dry earth, crisp cereals – and more beer. Further reduction brings wild herbs, lemon peel, honeyed toast, trodden bracken, sweet malt extract and fragrant soaps. Bonkers but brilliant!
Suggested serving:
Neat, or over ice, or over ice with just a single orange peel. It's not a bottled cocktail, but it carries a lot of those flavour elements within it.
Old Fashioned is available to members of the SMWS Australia this Friday for our special mid-month release. A special thanks to all our guinea pig members who came along to Shirt Bar back in June to taste and enjoy this special heresy. Want to get in on these occasional guinea pig sessions? Join our facebook group and make sure to turn notifications on so you don't miss out.