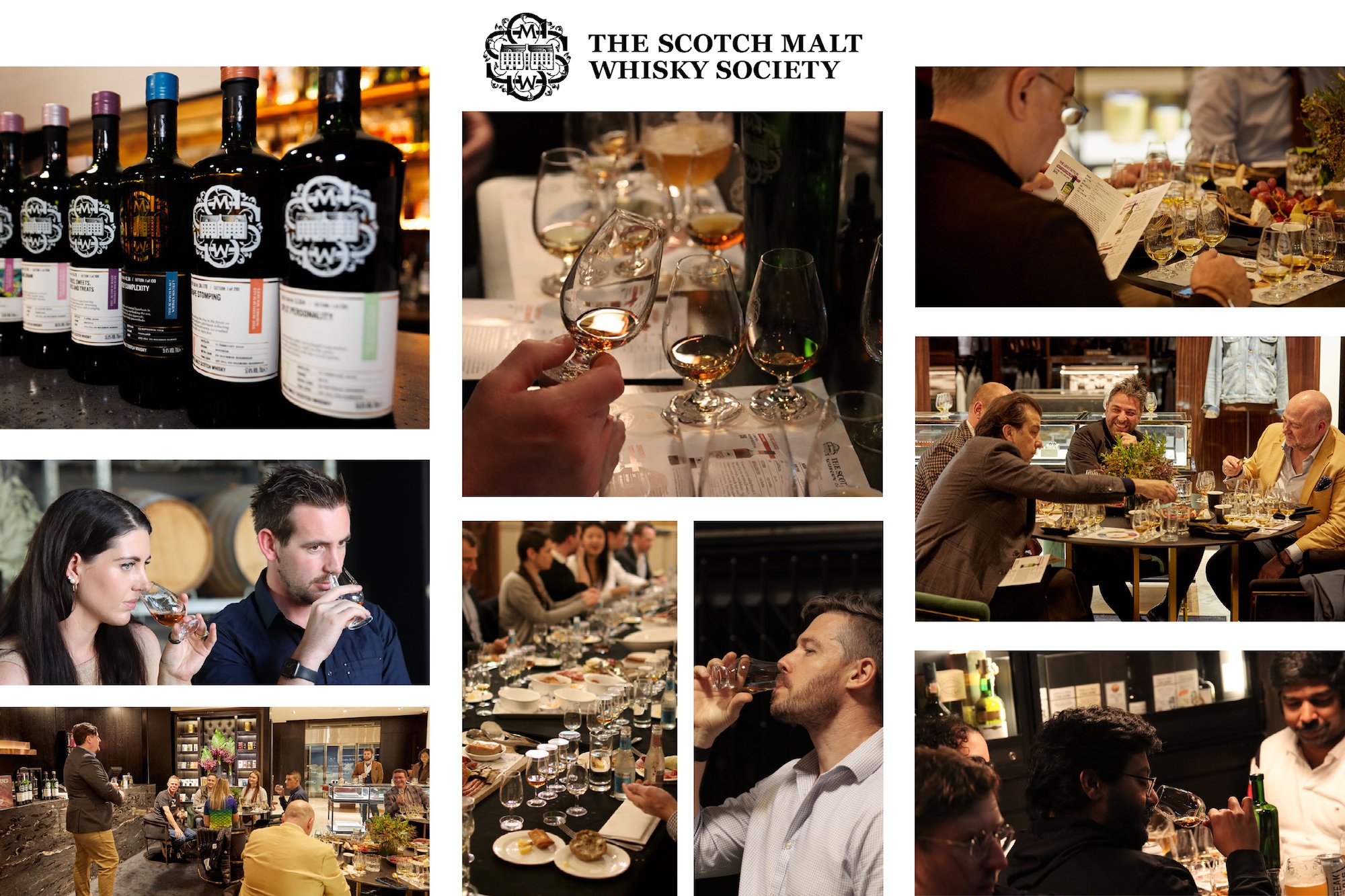 Sometimes, the best way to judge the success of an event is to watch the guests leave. Are they smiling? Are they marvelling at the venue? Are they waxing lyrical about the food and drink? Are they wishing they didn't have to leave so soon?
This is how an event hosted by The Scotch Malt Whisky Society typically ends — be it a special treat for VIP clients, a birthday celebration or a company experience. Because every single detail is designed to entertain and delight.
We offer premium, private and intimate whisky tasting masterclasses for small – medium-sized groups. From corporate tastings to a few mates celebrating a special occasion, we can provide an entirely inclusive private tasting experience for the price of a standard membership to the world's most colourful whisky club. The best part? You get to take the annual membership home, too.
We've been surprising guests with our professionalism, quality of spirit, and innovative experiences in whisky for longer than any other in Australia. If you're looking for a truly unforgettable experience featuring the rarest and most unique single cask whiskies and spirits from around the world, we can create just the occasion.
Discover the nuances of single-cask whisky, the importance of maturation, nosing & tasting techniques, and so much more with our country's Brand Ambassador as you are taken on a journey of flavour through not just the world's most colourful whisky club, but the incredible and surprising flavours contained within the spirit itself.
Discover the basics and nuances of single cask, cask-strength whisky.

Learn about the traditional techniques for nosing & tasting whisky, and the benefits of certain glassware.

An entirely flavour-centric approach; where the flavours come from and the importance of the maturation phase.

A membership to one of the world's leading global whisky clubs.
Tastings start at $120 per person and include a comprehensive and unique whisky masterclass either virtual or in-person — and include a minimum of five SMWS whiskies + a membership. This is the perfect way to say thank you to some clients, employees or share a special treat with a group of friends.
Email us at

[email protected]

with the subject line "Private Tasting Enquiry" to book a session or find out more information.