The Scotch Malt Malt Whisky Society proudly announces distillery 148 to the club in our pursuit of only the very best Australia has to offer.
The SMWS is proud to announce distillery 148 to our coding system of single malts selected to be bottled by the world's leading whisky club. After being approved by our expert tasting panel, the first two casks from distillery 148 have been bottled locally as single cask, cask strength, full-flavoured, natural colour whiskies from the Society. Hand-selected, hand-bottled at the distillery, and a definite commitment to the international growth of the world's most colourful whisky club.
Distillery 148 was founded in 2009 in Essendon Fields, Melbourne, with a vision from founder David Vitale to create an approachable single malt that can compete with the likes of any Scotch. Predominantly maturing their spirit in Australian ex-red wine casks, this is a whisky of local brilliance borne out of local ingredients.
Since The Scotch Malt Whisky Society was formed in 1983, we've believed in doing things differently. As unconventional whisky experts we seek out whisky in its purest form, prize flavour above everything else and give each bottling a curious name. We're united and constant in our passion – to share the world's best whiskies, to bring them to life, and to make our members proud to belong to the world's most colourful whisky club. An unconventional club has unconventional beginnings. The Society's started when our founder Pip Hills stumbled upon the delights of whisky drawn straight from the cask – undiluted and unadulterated. That was in the 1970s, when the whisky industry establishment considered such a spirit too quirky and challenging for delicate palates. Overlooked and unappreciated, it had been left to languish in warehouses across the country, unknown to the wider public.Pip shared his discovery when those experts said there was no demand for it and watched as word of mouth spread. In 1983 he and his pals formed The Scotch Malt Whisky Society to share whisky in is purest form, and unite members with a passion for flavour, for variety, for fun….and for not always doing as you're told. In 2002 the Australian branch of the SMWS was founded and in 2021 we continue to be the trailblazers of flavour and experience like no other.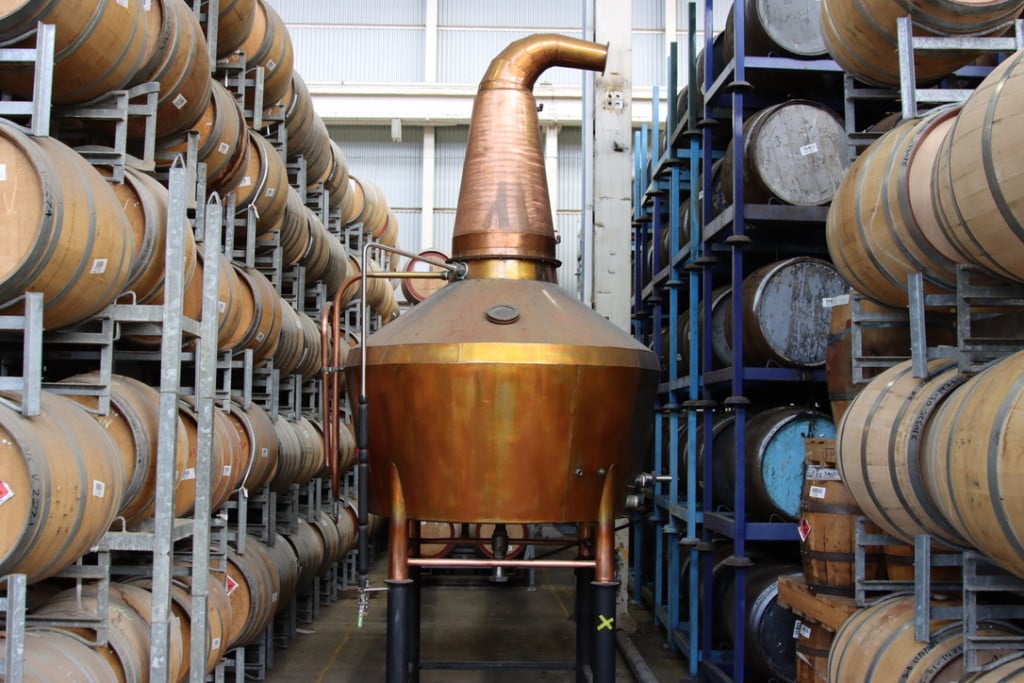 Cask 148.1 Apera For Everyone! In our Deep, Rich & Dried Fruits flavour profile is the oldest private bottling ever released by this Melbourne-based distillery which was a very worthy candidate for our first cask selected. This 'dot one' release is spirit distilled at the distillery's old site in Essendon and will accompany a special historical write-up and release in our October Outturn, launching via regular and ballot release on Friday 1 October at midday AEST.
Full expert tasting panel notes: On the nose some immediate Haigh's 70% dark chocolate, coffee grounds, cherry chocolates, beeswax followed by creamy apricot syrup. The palate is espresso, fresh hot cross buns, a dusty walk through an old wine cellar before a stroll through the Melbourne spice market. Diluted; a big Australian aged apera and duck confit with strawberry balsamic. The finish is delicate, soothing, refined and stately. A marvellous balance between spirit and oak for this exciting milestone of Australian whisky.
Keen to take your whisky journey to the next level? Join the club today with the code APERA for $30 off any membership type. Join before Friday 1 October to ensure your best odds of taking home a bottle of 148.1.
A full insiders article as to the history of this distillery, previously untold, is now available to read as authored by board member of distillery 148, Chris Middleton. This is a members-only access article.