It's that time of year again, where our massive festive Outturn is upon us and we release our bumper double-issue covering November and December to make your warm dramming months as wonderful as can be. How do you navigate Outturn, what can you expect, and more…
Outturn is our monthly release of single cask, cask strength, single malts and more. Outturn falls on the first Friday of each month, except for November/December when it's a double issue launching on Friday 15th November at midday. This year, there's 30+ single casks to pick from, 7 x events, 4 x whisky bundles, 2 x Malts of the Month, 1 x new Heresy release, and 1 x Vaults Collection bottling. Boom!
How to navigate Outturn
Get your marker pen out, circle the casks you're keen on, and make a list just Santa. There's 30+ casks to pick from, so this might need a bit of malt-contemplation! After that, on Outturn day, make sure you're logged in, your membership is active, and you're ready to go. Want some more tips on how to make the most of Outturn? Read our handy guide here.
Two Malts of the Months?
Malt of the Month is a tradition at this point. It's a cask where we pick out something delightful to share around, something panel-approved, that has a nice little discount applied. Being a double issue for November and December, that means two Malts of the Month! Keep an eye out for those mouth-watering casks.
Vaults Collection Release!
Our first and only Vaults Collection release for 2019 is being featured in this Outturn! What is Vaults Collection? It's where casks of absolute distinction are identified as something serious old, rare, and worthy of that label. They come in a box with a custom livery and are our oldest and rarest releases… and there's one in our festive Outturn…
Whisky Advent Calendar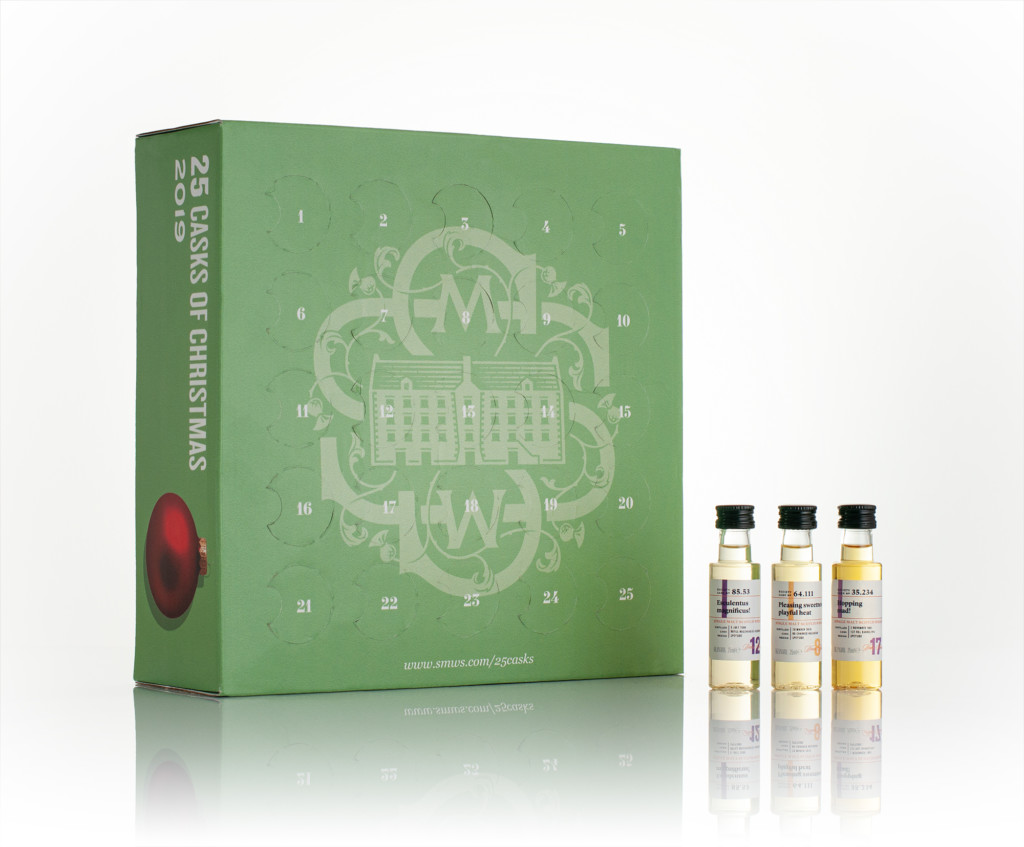 The word is out: we have a whisky advent calendar coming out with our festive Outturn. Open a new window on the calendar each day in December to reveal a new 25ml dram! Some rarities, some oddities, all amazing whiskies.
Festive Events
This time of year is all about sharing great whisky with members and sharing in the experience of great events. Live music, BBQ, distillery parties, and more. Keep up to date with all our events here and see you at one of our festive events this year.
Refer a friend, get a $120 Gathering Pack!
Almost too good to be true, but we're real about this. Refer a friend and you'll automatically be sent a Gathering Pack valued at $120 to enjoy. You might want to even enjoy it with your friend if you're feeling generous. What a time to join the Society!
Combine items and save on freight
Shipping to anywhere in Australia is just $15, regardless of the size of your order. Bundle a few things together and save on freight!
Our bumper festive Outturn goes live online from Friday 15 November, only for members of the Scotch Malt Whisky Society, and only on smws.com.au/shop. Not a member? Join from a range of joining options today and be a part of Australia's whisky community!