Some early preview tastings have proven that upcoming Cask 147.1 Jacaranda Jam is set to wow members with the cask selection and spirit curation:
Renowned wine & spirits reviewer for the Australian Financial Review, Max Allen, says of Cask 147.1: "I can vouch for it enthusiastically: it pours rich and oily in the glass, exudes aromas of cinnamon scroll, orange peel, beeswax and toffee, and floods the mouth with powerful, sweet flavours of honeycomb, chocolate and roasted cashews. Exuberant, hedonistic whisky."
Whisky historian and Australian whisky author Luke McCarthy says on OzWhiskyReview:
"Decadent, and very palate coating. Much more settled than the nose here. Oreo biscuits, a hint of meaty smoke, and an old, almost amontillado nuttiness emerges, suggestive of something hidden away in an old dunnage, which is completely bizarre considering its age. No overt woodiness or tannin here, despite the thick presence of the apera, which doesn't turn too winey either. Fascinating tension between the darker, roasted characters from the malt and the sweet, rich spice offered up by the apera."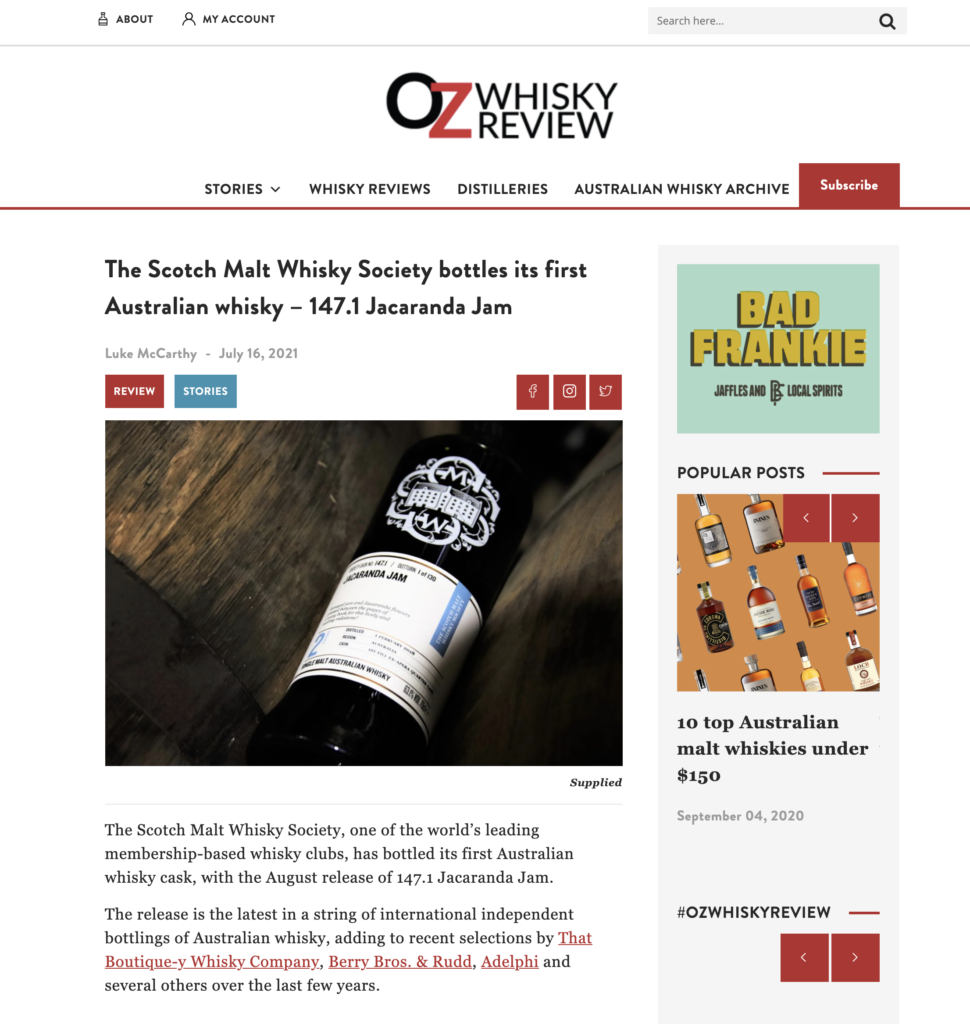 Cask 147.1 Jacaranda Jam is being released to members of SMWS Australia on Friday 6 August, at midday AEST. Not a member yet but keen to get one? Join up today, discover the full benefits of the Society, and join Australia's most active whisky community.