November Outturn 2023 Chairman's Column
Penning a retrospective at the end of the year can often be challenging. The events and hot topics in the latter half of the year are still fresh in your mind, but you have to dig back a bit deeper into the memory banks to recall the mood, happenings, releases, and the whisky zeitgeist that was prevalent for the front half of the year. Surprisingly, 12 months in whisky can be a long time! So, what made 2023 remarkable, and what is looming on the horizon?
As has been the case for several years now, the Society assigned a theme to each month, and we explored a diverse range of topics, flavours, pairings, and themes with each new Outturn. We explored new beginnings, mavericks, food and whisky pairings, music and malts, and of course our regular happenings such as the Gathering events and the Australian Malt Whisky Tasting Championship. Our annual collaboration with Basik Chocolates also goes from strength to strength and — amazingly — somehow manages to raise the stakes and improve on the previous year. The live tastings with Krsna and the Basik virtual tasting are now the most hotly anticipated events on the Society's calendar!  
I'm always a keen observer of our members' mood, comments, interaction, and participation in all things Society, and it was pleasing to see so many new members join up at our events this year — as well as plenty of long-term members helping out and making newcomers feel welcomed and relaxed. I'm halfway through taking the Society's "Grand Tour of Speyside" tasting around the country and still have a few cities to go, but it was truly wonderful to travel to cities I don't get to often enough and meet with members whom I've known or conversed with for years over email or social media, but never had the chance previously to have a dram with in person. And, to make plenty of new friends along the way.
I am tremendously proud of the diverse range of whiskies and events that were on offer this year. Whilst the program and number of events held in the capital cities vary across the country, there was a great mix of tasting events, themed nights, dinners, collaborations, partnered events, and industry participation. Our monthly virtual tastings also offered a great mix of themed tastings, guest hosts and presenters, and — it must be said — delicious whiskies. And, on that note, the offerings in each month's Outturn continued to expand in their scope, breadth, age range, flavours, and origins. For those keen to explore and perhaps shift outside their comfort zone, some of the Society's bottlings this year have certainly strayed from the formula or the perceived notion of what's "traditional".
And that, perhaps, is the story in whisky at the moment: It is diversity in all things. It means new distilleries appearing with their debut release. It means new countries entering the single malt whisky arena. (Scandinavian countries, Asian countries, European countries, Pacific countries, the sub-continent, and so on). It means whiskies made with new yeast strains; new barley types; new mashbills; and new maturation techniques. It means whiskies with young age statements. The spectrum of styles and flavours is ever expanding, changing and evolving our perception of "what is whisky?". 
Behind the scenes, several industry bodies are grappling with this as producers innovate and/or challenge the status quo. Witness the approach Glenmorangie had to take with the Scotch Whisky Association with their release that imparted a smokiness to the malt by kilning botanicals rather than traditional peat. Witness also the growing pressure on the American cask industry and the issues around sustainability as supply and demand do battle. 100-year-old oak trees don't just grow up overnight, and the American industry's insistence on using virgin oak casks for bourbon is looking increasingly shaky. You might question the relevance of that to Scotch, but consider that (a) roughly 90% of Scotch whisky is filled into ex-bourbon casks and, further, that (b) many of the flagship expressions of the commercial brands of Scotch are heavily reliant on 1st-fill ex-bourbon casks to get the desired flavour profiles at a younger age. If the laws change in the USA, the impact on the Scotch industry will be massive. And that's before we consider the far-reaching implications for the many other whisky and spirits industries around the world that are fighting for ex-bourbon casks. One well-known Scottish distillery has already had to change the bourbon distillery it deals with, in order to secure a more reliable and economical source for its casks.
Returning to home and the year behind us, 2023 hasn't all been downhill skiing. Inflation and rising interest rates have hit us all in the hip pocket, and simply meeting the cost of living meant that discretionary spending took a hit for many. Every player and event organiser in the drinks industry reported falling attendance at tastings and meetings this year — whether it was in-store tastings, formal masterclasses,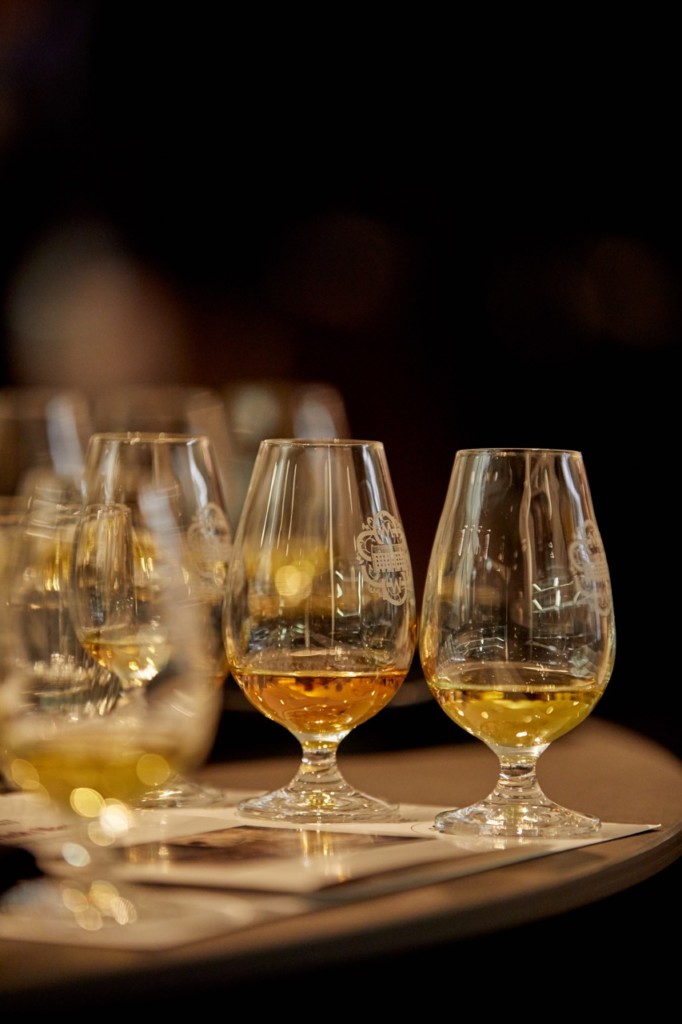 whisky and food dinners, or virtual events. Whisky retailers and producers have also reported significant changes in consumer behaviour and patterns in the last 12 months. For the whisky producers and distillers here in Australia, many reported that their regular customers who historically would always buy two bottles of something are now only shelling out for one. Similarly, retailers report that sales in the mid-price range have fallen dramatically, with a corresponding boost in the low-price range. (To put numbers to this, whisky sales in the $90-$150 price range have dropped; there's been a massive uptake in the $50-$90 range.)
For the commercial whisky brands, it has been a year of "blink-and-you'll-miss-it" with one-off or limited releases; batch releases that have small allocations and sell out until next year's batch arrives; and new releases (or packaging) that seek to grab your attention. It is part of a long-term trend witnessed over the last five years, where consumers are less and less likely to commit or return to an "old favourite" but are more likely to continually try something new. The days of drinkers just sticking with the regular Glen Generic 12yo and never straying too far are seemingly behind us. As our tastebuds seem to get shorter and shorter attention spans, the producers are feeding the curiosity and appetite by constantly rolling out new releases. For many of the big commercial brands, sales of their flagship 10yo or 12yo have dropped, but the overall volume of sales across the brand has remained constant or risen as they simply add new (but temporary) product lines to the portfolio.   
So, what am I looking forward to in 2024? While COVID has certainly not gone away, the darkest days of the pandemic appear to be behind us, and it would be nice to see a sense of normalcy return to the many different sectors of the whisky industry that still bear some scars. Believe it or not, the hospitality and on-premise industries are yet to return to full strength (chiefly due to a labour/skills shortage) which impacts how and where we can hold our events with respect to venues and the associated costs. Whisky tourism remains affected; not helped by high airfares to Europe and the insanely high price of accommodation and hospitality in the UK. (Fun fact: We got unbelievably close to locking in another Ultimate Whisky Tour to Scotland trip for our members in 2024, only for pricing to come back at an unviable figure that was 2.5 times the cost of the last tour we ran in 2017! Accommodation and catering were the key drivers of this).
For me, then, I'll be spending 2024 trying to strip back "the noise" and focussing on what's front-and-centre for whisky. For me, that means not just enjoying good whisky, but, importantly, enjoying it with good company. The world seems to get faster and faster, and our lives get busier and busier. Ironically, and in contrast to this, good whisky takes time. And so should enjoying whisky. So let's take time next year to savour and enjoy what lies at the heart of The Scotch Malt Whisky Society: Enjoying good whisky in a convivial setting with good friends and colleagues.
Cheers,
AD
This article is featured in November 2023 Outturn — bottles will be available to purchase on Friday the 17th of November at midday AEDT exclusively to members of The Scotch Malt Whisky Society. Not a member? Click here to learn more about the world's most colourful whisky club.