I recognised the initials straight away — 'JJ&S'. It was burned into the heads of rows and rows of casks, oddly new and fresh looking, stacked five high to the ceiling. These casks were different. They were nothing like the other ancient, cobwebbed solera casks that lined Bodegas Lustau in the heart of Jerez de la Frontera, the sherry capital in southwestern Spain.
I had to ask Isabel about them. She was taking me on a tour of Lustau and we'd been talking and tasting and laughing and I was basically in heaven. But when I asked if I could taste some of the wine in the JJ&S casks, her face went the colour of the enormous white arches propping up the cathedral-like space.
"No no, that's not for drinking," she said firmly, alarmed. She explained that the liquid inside them would never touch a Lustau solera. It was for seasoning only and would likely end up as vinegar. Afterwards, when we sat down to taste through more delicious Lustau sherries, Isabel told me, in a quiet, tense voice, that those casks were destined for a whiskey distillery in Ireland (you can probably guess which one). 
I visited several other bodegas after Lustau and had several similar conversations. Some sherry bodegas wanted to get involved in supplying seasoning casks to the whisky industry because the trade was so lucrative. Others wanted nothing to do with it, fearful that bodegas were too reliant on the relationship that added so much flavour and intrigue to the Scottish whiskies we love, and gave, in their opinion, so little back.
Tracing the links
This was 2013 and I was halfway through a self-guided world whisky pilgrimage. I was tracing the links between the wines and casks that flavoured some of Scotland and Ireland's renowned whiskies and I was frequently turning up tenuous and conflicting results. I'd already spent over a month in the UK visiting distilleries, and after Spain, I was off to Portugal to explore Vila Nova de Gaia, the 'port district' of Oporto, where many of the port casks that mature Scottish single malts begin their lives.
Ever since these early days of cask sleuthing, I've been intoxicated by the relationship between whisky and wine. Whisky distillers have long sought out high-quality wine casks to enhance and refine their whiskies during maturation. But in the last two decades, the relationship has rapidly progressed, as producers around the world have taken up maturing whisky in casks that previously contained not only traditional fortified wines like sherry and port, but also less common red and white wines.
A rise in wine cask whisky production
When I eventually returned to Australia, I was amazed at the huge array of wine cask whiskies we were opening and tasting at SMWS partner bar Whisky & Alement, where I was working at the time. Independent bottler Murray McDavid's zany and polarising wine cask finished whiskies immediately come to mind. Seeing some of Europe's most vaunted wine estates like Margaux, d'Yquem and Latour on the labels of the single malt whiskies we were pouring took some getting used to. 
Mark Reynier was the man most responsible. Under his leadership, Murray McDavid, founded in 1996, purchased the mothballed Bruichladdich Distillery in 2000. The distillery went on to release dozens of wine cask finished whiskies, many of which stirred debate about how Scottish whisky should or shouldn't be matured and labelled.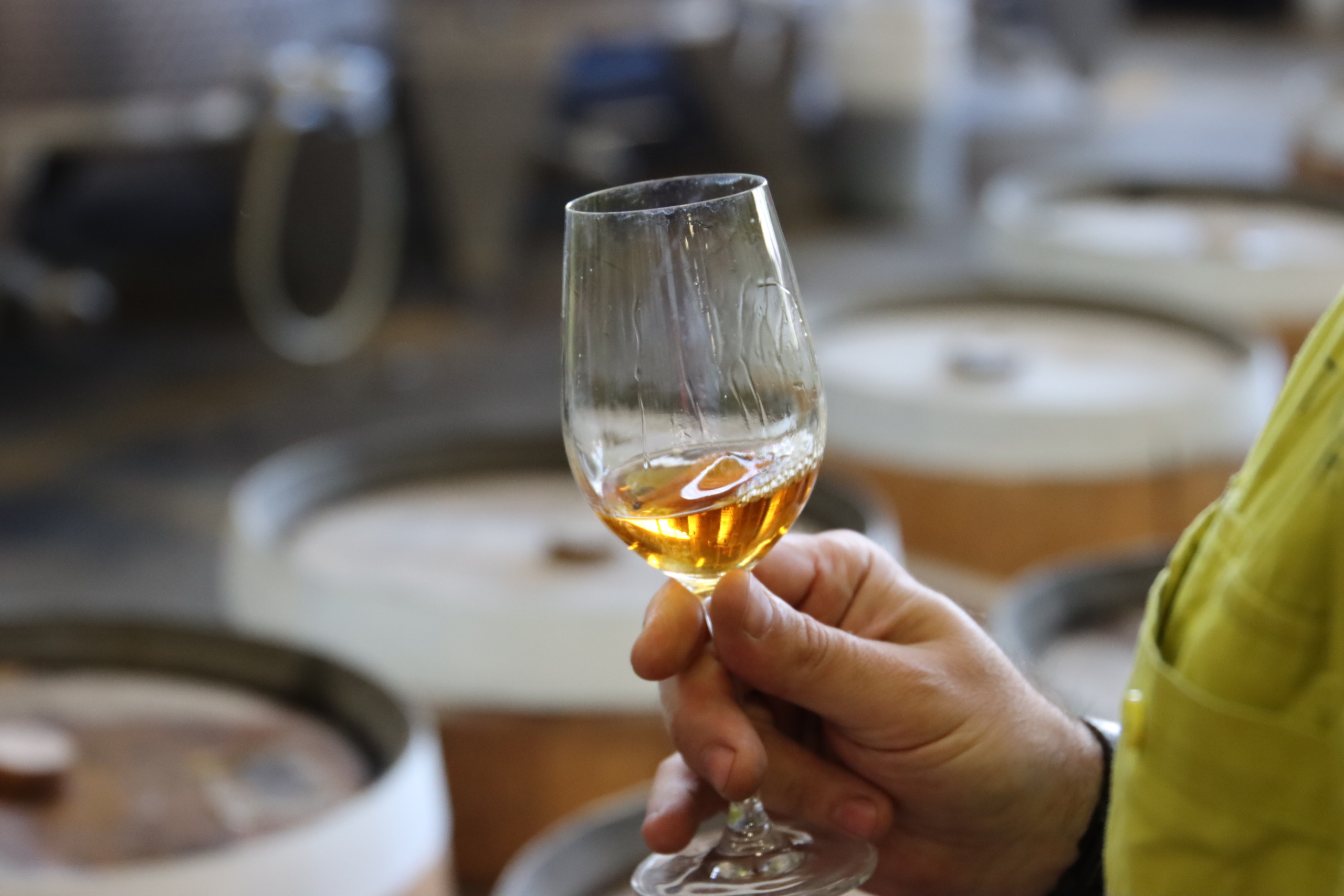 Not long after, wine-finished whiskies were coming thick and fast from the likes of Arran and Springbank. And when Glenfiddich released their widely available Age of Discovery 19 Year Old, finished in casks that had previously seen Malbec, merlot and cabernet sauvignon, it was clear the trend had legs. 
Glenfiddich and Balvenie owner, William Grant & Sons, had been at the forefront of cask finishing ever since Malt Master David Stewart began further maturing Balvenie in sherry casks in the 1980s and 90s. Glenmorangie were right there with them, finishing whisky in sherry, Madeira and even Mouton Rothschild casks during the same period, befcore releasing their iconic Glenmorangie Port Wood Finish in 1994.  
In fact, it was the intriguing Port Wood bottling that attracted Bill Lumsden to Glenmorangie from Distillers Company Ltd (later Diageo). From there, he took cask finishing to a whole new level. He was also at the helm when Glen Moray, then owned by Glenmorangie, released their ground-breaking chardonnay and Chenin Blanc matured whiskies in 1999, some of the first Scottish whiskies matured in ex-white wine casks.
I vividly remember many of the stunning ex-white wine casks the SMWS later secured and bottled from this same period. I was even able to include one in a whisky meets wine tasting I hosted with renowned Australian sommelier Banjo Harris Plane in 2018. The first whisky we poured, accompanied by a bold and creamy Loire Chenin Blanc, was 35.165 'Variety — the spice of life' matured in a 1st fill ex-Chenin Blanc hogshead. The idea for the event was to taste a range of wine cask matured whiskies next to their famed corresponding wine styles. Attendees could then get an understanding of how these wines were aged and what flavours the casks might impart to the whiskies that were subsequently matured in them.
Australian distilleries leading the charge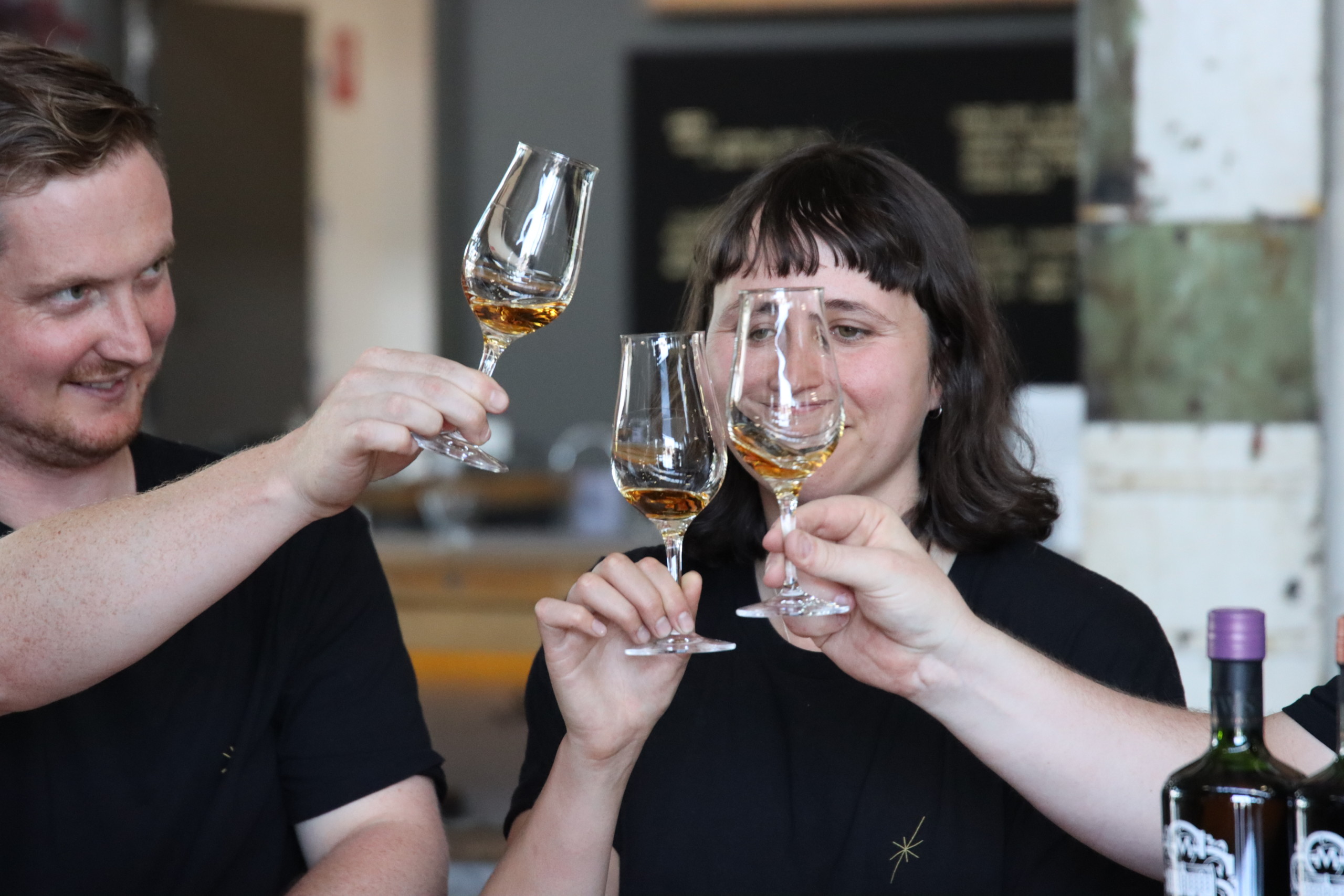 Naturally, Australian producers featured prominently in the tasting. It's no secret that several local whisky distillers are looking to establish
Australia as a leader in wine cask matured whiskies. Starward are heading that charge, and are now recognised internationally for their red wine cask whiskies like Nova and the popular Two Fold blended whisky (you can get a taste of their progress when 148.2 'Kirsch Me Quick' is released in February Outturn, a 3 year old single cask matured in a 1st fill red wine barrique).
What's notable about the Australian approach, and this is especially true of Starward, is that distillers here often wholly mature their whisky in wine casks rather than finishing. The style isn't to everyone's liking, with some arguing the cask becomes too dominant this way, especially in Australia's warmer maturation conditions. 
Others, like Starward's founder David Vitale, argue that full maturation in quality wine casks lends Australian whisky an identity of its own in a very crowded and competitive world whisky market. It also gives distillers opportunities to collaborate with Australian wineries. Starward's recent Octave Barrels was a prime example, where whisky was fully matured in 100-litre casks that previously housed Yalumba's lauded Octavius Shiraz.
Australian wineries enter the whisky game
In another Australian twist, local wineries are even getting in on the whisky game. Yalumba itself has produced an exceptional single malt since the late 1990s, using a large brandy pot still and maturing spirit in casks that previously aged red, white and old Yalumba fortified wine casks.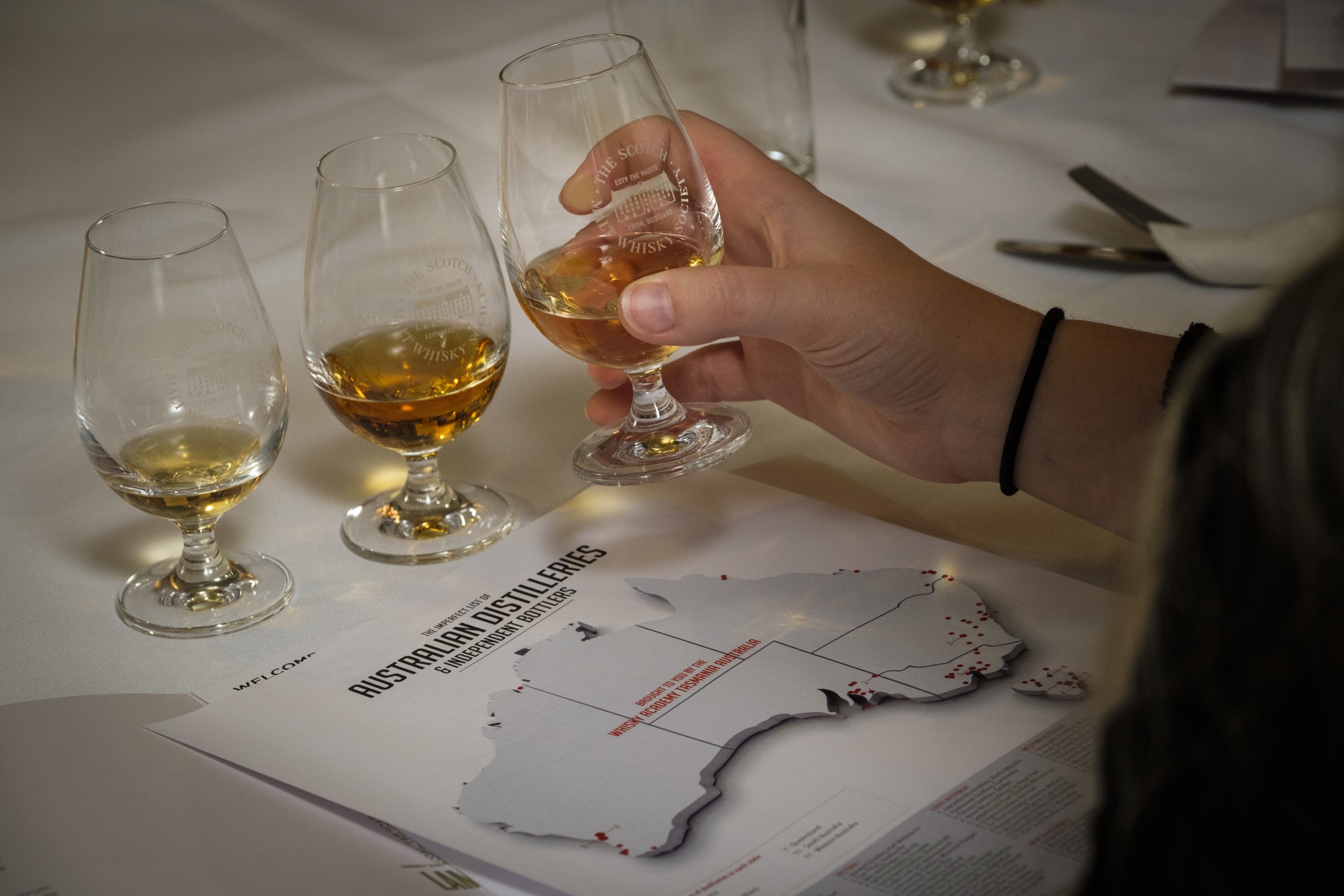 Morris, the renowned Rutherglen fortified wine producer established in 1859, have also entered the Australian whisky market. In 2020, they launched Morris Australian Single Malt Signature and Muscat Barrel to wide acclaim. Both whiskies make use of casks previously used to mature Australian table and fortified wines, although interestingly, Morris has adopted a more Scottish approach to their work.
A whisky project had been in planning at Morris since 2016, when the winery was put on the market by drinks multinational Pernod Ricard. It was subsequently purchased by Casella Family Brands, producers of Yellow Tail, one of the world's biggest selling wine brands. From there, John McDougall, who'd previously worked with Balvenie, Laphroaig and Springbank, was brought on board to develop the whisky. The late Dr Jim Swan was also a key advisor and member of the original Morris whisky team. Since then, Morris has been employing a mixture of Dr Swan's STR (shave, toast, re-char) casks as well as their own proprietary casks to create more balanced and less oak-forward whiskies. Varietal specific finishes are also planned for future releases. 
On a recent visit to Morris, I was amazed at the sheer breadth and quality of the wine casks they can play with. It's a seriously unique project, and it's got me thinking about whether other wineries might follow Morris's lead into whisky production both here in Australia and abroad. 
Of course, this little movement won't threaten the dominance of ex-bourbon casks in the world's malt whisky distilleries, and nor should it (I love refill casks). If anything, the industry is still figuring out exactly how best to use wine casks. Finish or full maturation? Char or toast? And how influential is the varietal and where it's grown? Cab sav or shiraz? Pinot or tempranillo? The more of these whiskies you taste, the more you get to experience the decisions and ideas distillers are experimenting with. And if the current scene is anything to go by, there's going to be plenty of new flavours to look forward to and explore.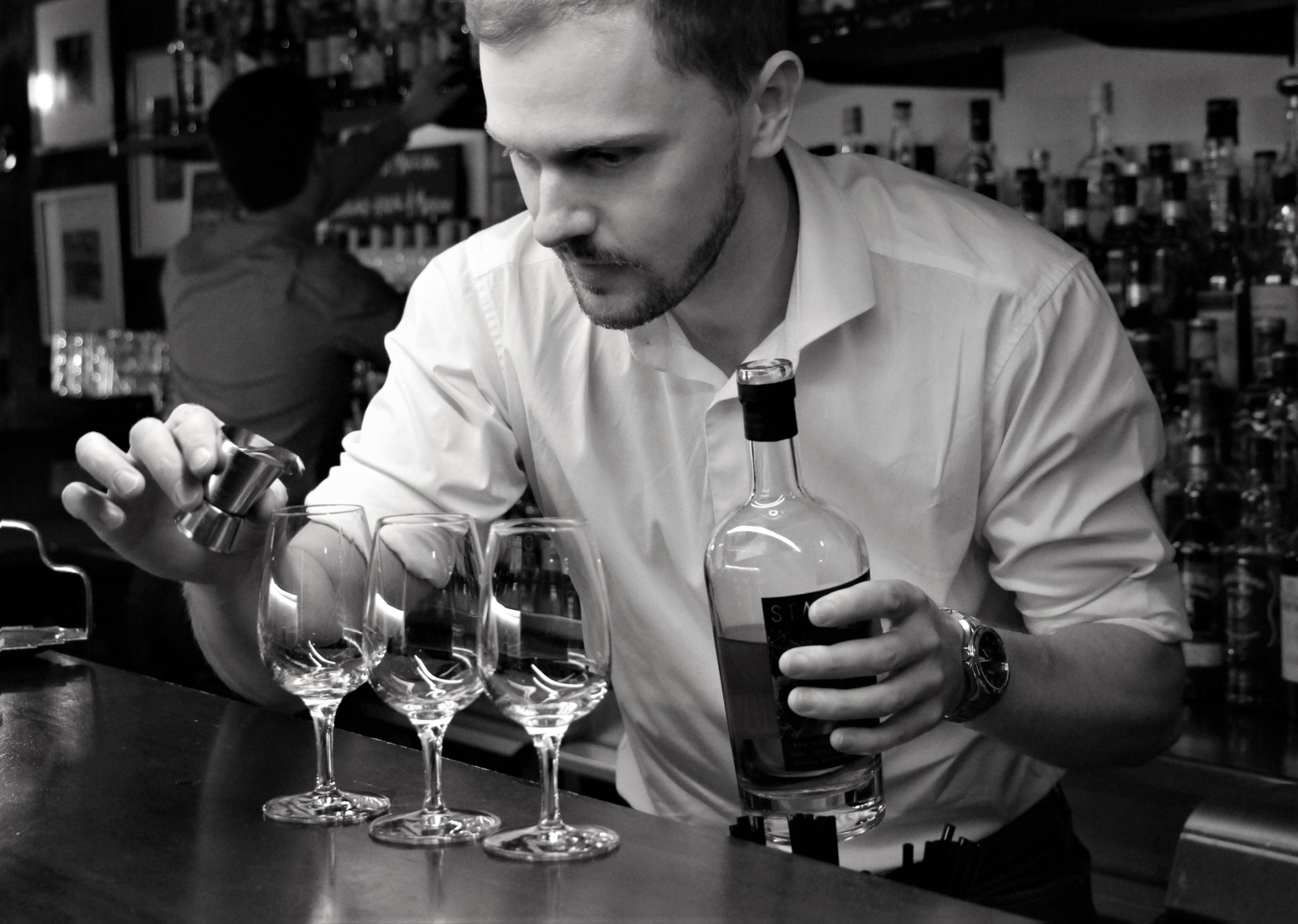 — Luke McCarthy. Written for the Scotch Malt Whisky Society.