CELEBRATING TEN YEARS
Whisky & Alement Special Release of SMWS bar pick of Cask
72.89 Pirate's breakfast juice
People often ask me which cities on earth have the strongest 'whisky culture'? Which places have a really thriving whisky scene where the bars and knowledge of great whisky are thriving? This, of course, is an ever-evolving beast in whisky that's all driven by great people and great bars.
Rewind to the 80's and 90's when the whisky appreciation scene in Australia was formative and growing in Adelaide with the likes of the Earl of Zetland hotel, led by David Le Cornu. And also Whisky Imports of Wollongong, led by Norman Case, who was bringing in rare single malts not seen elsewhere. Fast forward to the early 2000's and the single malt scene was appropriately placed in Sydney thanks to a growing culture of great hotel bars mimicking the iconic hotel bars of Europe with its growth as an international city post-2000 Olympics. It can then be argued without much resistance that the whisky appreciation scene since 2010 onward has been firmly placed in the cultural hub of Melbourne, without any sign of it slowing down.
How does this happen though? It's not by accident, nor by climate, nor by chance. It's by people who truly believe in creating something special out of this uisge beatha. It's by people who see an opportunity to create a true whisky community of likeminded people. To build a scene around their passion beyond their own shelf at home. Beyond their own local circle of friends who sometimes enjoy a dram. This is truly to be commended. So if we take this moment to rewind to 2010, this was the year Brooke Hayman & Julian White opened a bar in Melbourne called Chez Regine. An elegant yet intimate cocktail bar situated at 270 Russell Street, Melbourne.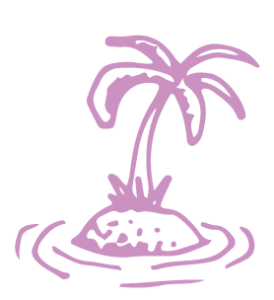 Surely their ambitions to change the entire whisky scene in Melbourne for the better weren't on their mind then, but to bring an atmosphere of friendly welcoming discovery certainly was.  Through some shared experiences and exciting evenings of whisky tastings, things were changing. 2013 rolls around and the whisky scene for them is starting to really warm up. Chez Regine changes name and layout and becomes Whisky & Alement as we know and love it today. Things really kick up a gear both for them and for The Scotch Malt Whisky Society, who proudly count W&A as the flagship Victorian Partner Bar. The Never-Ending Cask is born, along with regular tastings and an ever-changing backbar of interesting malts at attractive prices. An incredible array of Society casks goes from a few each month, to the whole Outturn each month back in 2017. Whisky bars in that precinct increase from one to now quite a sizeable handful. It was then in 2017 that Melbourne Whisky Room and the iconic 'Society Archive Cabinet' were unveiled. A collection of single casks from yesteryear that are timepieces of flavour being gradually re-released through the bar.
In 2018, we worked closely with the team at Whisky & Alement on the release of their selected 68.18 Triple berry Lamington cake. A Deep, rich & dried fruits flavour profile, heavily-charred single cask, which has an almost cult-like status today. A milestone of our partnership and exclusive to W&A. Then, in 2019, Brooke & Jules and the team embarked on completely changing up their menu structure for the Melbourne Whisky Room. Instead of focusing on brands and age statements, the Melbourne whisky scene had developed into something deeper.
The focus was now on flavour.
Distillery names took a backseat along with all the branding and hype, and labels such as 'Rich and sherried' or 'Smoky and salty' graced the categories, opting to make flavour first. It was around this same time while talking with Jules that we worked out that the next W&A exclusive cask would really need to astound in flavour. Really take that next step in the evolution of their story, of their bar, of the entire Melbourne whisky scene that they had created, forged, and sustained. After a box of samples, some dedicated and critical spirit assessment, and keeping the wraps on this until the sneak peek at our Virtual Pub session, we're proud to finally announce the release of Cask 72.89 Pirate's breakfast juice. Matured for 6 years in an ex-bourbon barrel before being transferred to a Nicaraguan rum cask for an additional year that previously fully matured the rum that was bottled as Society Cask R8.5 Sheer opulence. A Society cask, into a Society cask!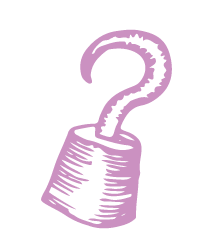 This bottling celebrates ten years of Brooke, Julian, and the whole team at Melbourne's best whisky bar, Whisky & Alement, shaping and creating the whisky scene as we know it today. A milestone project showcasing the best of the scene they've made. In addition to the official tasting notes written by the Whisky & Alement team and our UK expert panel, I found notes of that oldschool burnished copper. A whisky that already has an apparent 'old bottle effect' even on first dram. A whisky of yesteryear oozing with a savoury lemon sponge, tinned SPC fruits, and perfectly balanced extramaturation. The rum cask in this instance doesn't overwhelm, doesn't get in the way of the delightful spirit character, but instead compliments and dances over your palate with roasted almonds, pineapple, and chewy malt character. This is a whisky-drinker's dram. This is one for everyone who's ever sat at the familiar bar at 270 Russell Street and felt truly 'at home', and for everyone who's been on this journey throughout the years, or even just this year when juice bags of whisky, virtual tastings, and supporting these great establishments to see the other side has been more important than ever.
So climb aboard this pirate's ship, pour a dram, and let's raise a toast to the trailblazers of the Victorian, and indeed Australian, whisky scene, with Cask 72.89 Pirate's breakfast juice! Each bottle comes with its own custom designed one-off pirate's bandana celebrating the collaboration now and into the future between SMWS and W&A. This bandana is exclusive to Cask 72.89 and cannot be purchased separately. You may even like to use it as a face mask!
Cask 72.89 Pirate's breakfast juice special bottling is available now in the SMWS October Outturn 2020, or directly through Whisky & Alement.
Matt Bailey ~ National Ambassador