With the virtual pub around the corner, it's time to start thinking about your pub grub for the event. Regardless of whether you are tuning in on the big screen, computer, or mobile you know you have four hours of whisky drinking to manage so why not schedule your own pub grub menu of snacks and a meal.
So, what's the big factor in planning something like this? Well, it's whisky, of course. "Yes," you say. "Of course," you think as you roll your eyes. Well, it gets more complicated than that but the simple fact is you do not want to ruin the flavour of what is to come. So are we talking pairings here? Nah. Not only should this be fun and relaxing but it should also be considered and complementary and, quite frankly, you simply have no idea what these whiskies will taste like yet. There is one thing for any experienced appreciator of cask-strength whisky, and that is you know the flavours will generally be robust enough to take almost anything.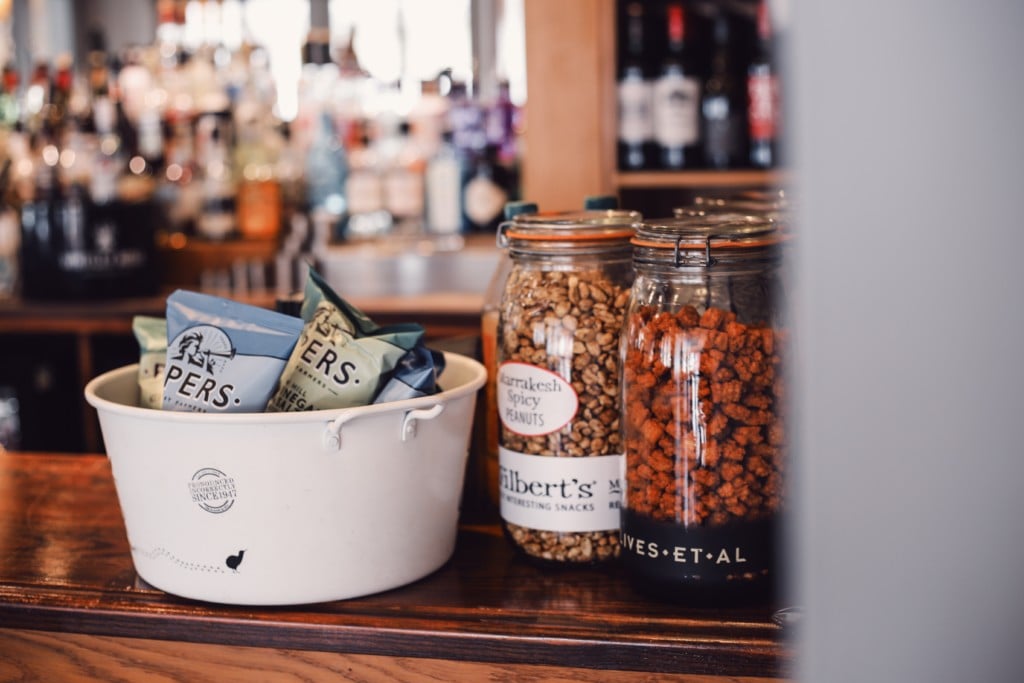 My top 5 tips for planning a menu for the evening:
1. An accompanying beverage.
Keep the flow going with interchangeable fluids be it beer, water or even wine if you're fancy (though I have never personally seen success come from mixing wines with whisky).
2. Consider your protein.
Be it meat or plant-based, protein is magic with whisky.
3. Lay off the grease.
Oils can certainly be complementary but in managed proportions. If there is one oily substance to absolutely steer clear of, it's mayonnaise.
4. Breads, pastries, dough.
Without a doubt, any planning around whisky tasting grub needs something like this to stack up flavour whilst scrubbing the mouth of unwanted bits of stuff.
5. Spices are not your friend tonight.
Spices amplify heat and nullify all those subtleties in whisky. Pepper can be trusted but be careful of the cracked pepper as this will kill your whisky. Chillies just stay clear of unless we are talking sweet chilli.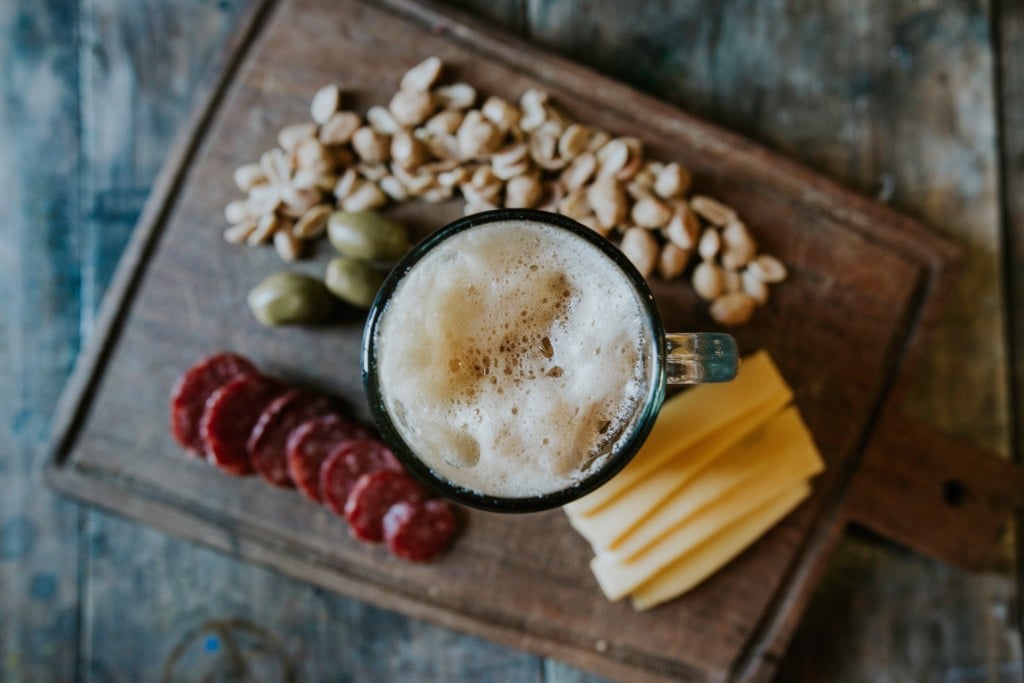 So, what's my menu for the night?
One Fifty Lashes beer. Old faithful for me as it is a crisp beer while being medium hopped. I will have a couple of cans chilled and ready to go.
Sea salt potato chips. If there was bourbon or virgin oak in the mix I would consider a honey chicken flavoured crisp but in this case. Salt is the amplifier while the crisp potentate is the softener. Great way to get the taste buds active.
A small mix of aged cheddar and serrano ham just to nibble. With the cheddar, I look for something with some calcium lactate crystals in it (those white lumps) for flavour bursts whilst the serrano has that slightly higher salted goodness. Yes, you could go with prosciutto, but just be careful it is not too greasy. Try to keep it cold so the fat does not melt.
Fancy chicken and camembert meat pie. Here we have the creamy flavours mixed with the proteins, herbs and salts while the pastry again works to soften and round out the flavours. Sure you could go vegetable but I would personally avoid dense beef just because it might be too much. Wash it down with a cold one of course and don't burn your tongue. Pick these fancy babies up at any supper market. You can find veg versions just as good if not better in many cases and they normally are filled the white sauce.
As an alternative to the pie and always impressive is a gözleme with spinach and feta, or a lamb and feta. These are great for the home pub tasting as you can pick them up frozen and either grill them on a hot plate or use the sandwich press for best results. Cut them up and snack on them as you go. Once again you have the protein and the bread effect.
So those are my tips for a virtual pub menu that will keep you going through the live music, chats and tasting. See you soon!
Written by Matt Wooler
Matt is a long-term member and appreciator of the Society and has regularly showcased the Society at his own tastings through Dramnation as well as regularly hosting Society events in Sydney. This piece was originally written for the 2021 November Outturn.
Edits: Adam Ioannidis