Join the world's leading whisky club and discover rare and full-flavoured whisky like you've never tasted before.  A world of single cask, cask strength, single malt whiskies awaits from the widest selection of distilleries on earth. Join the Society, unlock your global membership, and join over 40,000+ like-minded flavour adventurers.
Full Membership + Bottle of the Moment: we select a special bottling for you upon joining. A great way to start your membership with something in your hand. The current bottling is

Rare Release 64 Viscous velvet

, a 15-year-old matured in PX, Oloroso and bourbon casks and bottled to celebrate the 2023 Spirit of Speyside festival, included at the discounted price of $129 (reduced from $279) and free shipping! Total value including membership and free delivery $399, for just $249, save $150! Available while stocks last*
Join a global whisky club with a local community!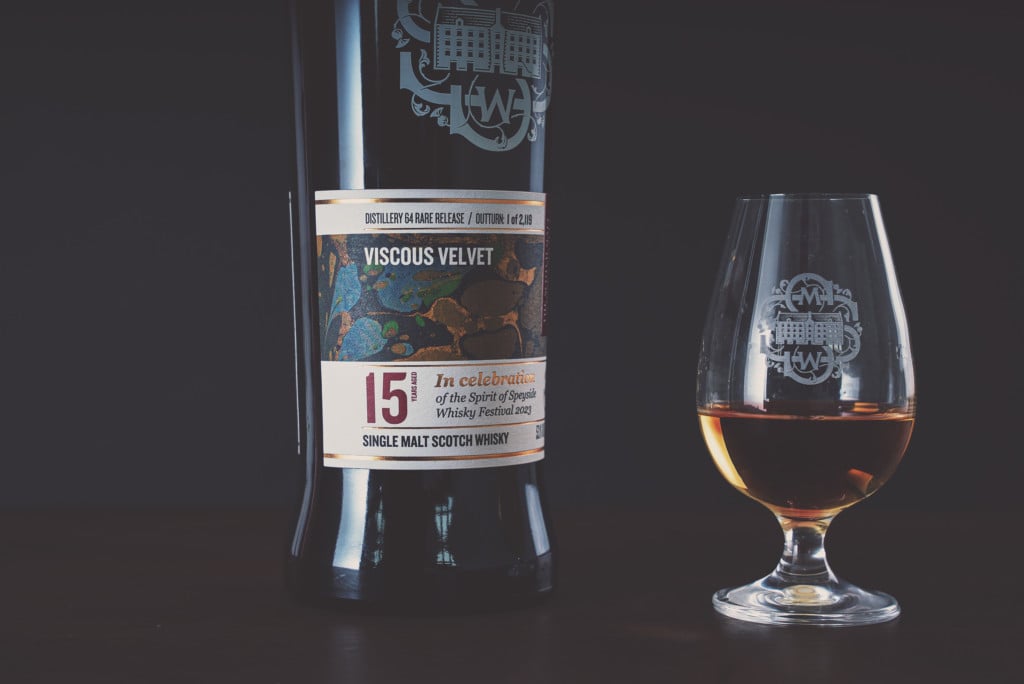 The Scotch Malt Whisky Society is the
world's biggest whisky club
proudly bottling only single cask, cask strength, single malt whisky, rum, bourbon, rye, Armagnac and Cognac. Every release is truly unique and straight from the cask. By becoming a member of the Society, you join 40,000+ other like-minded whisky fanatics who appreciate the best flavours you can get from a cask from the widest range of distilleries in the world.
The Scotch Malt Whisky Society:
Bottles 1,000+ casks per year exclusively for members.
Offers anywhere between 15-20 x new single cask, full-flavoured bottlings every month for Australian members.
Hosts exclusive events and special whisky experiences for members all over Australia and across the globe, with special member pricing.
Offers up periodic special partner business offers exclusive to members.
Has a dedicated Partner Bar network around the country to sample Society drams.
Gives you access to our casks, events, and your yearly digital subscription to our award-winning Unfiltered Magazine, monthly Outturn, rare releases and preview tastings.
When you join, you will receive:
A Society membership card providing worldwide access to Members' Rooms and Partner Bars.
A welcome letter with our current Outturn (Bottling List), the Society's award-winning whisky magazine, Unfiltered, as well as other Society literature to start you off on your amazing Society whisky journey!
Exclusive (members' only) access to our sensational whisky and members' preferential pricing for events.
Special discounts at our Partner Bar network with exclusive casks and upcoming releases.
This membership does not include a Member Pack — for this product, please also add the pack to your cart below.
All the benefits of a global whisky community, with an on-going automatic subscription until you decide to cancel.  (Minimum of 12 months.)
No minimum commitment to bottles each year: your membership, your way.
Have a question?
You can peruse the incredible single cask bottlings
here
, or our upcoming events
here
. Join the Society and experience whisky like you've never tasted before. *Most SMWS whiskies are single cask, thus are limited in supply and quite desirable. We will endeavour to ensure you get the bottling as pictured, however this might not be possible dependent on demand. A comparable bottling will be sent in lieu of this cask being unavailable. https://youtu.be/bS916tCMXfY