Queensland Manager Scott Mansfield is a first generation Australian.  On his mother's side, he can trace his family's connection to Newburgh, Fife in Scotland back to the 1600's.  There's no doubt his family ties extend further back in the recesses of time.
—
There's not much new about Newburgh.  
Generation after generation of its good folk have gone about their business as the River Tay flowed by out to the North Sea.  For centuries, the heart of the community was Lindores Abbey.     King Alexander III had granted authority over the new burgh (town) to the Abbott in 1266.     The Abbey's orchards were famed throughout the land and its fertile fields proved most productive, yielding bountiful crops of barley.  Not surprisingly, at least five kings enjoyed the monks' hospitality on their travels. This is where our friend, Friar John Cor, comes into the story. 
In 1494 it is recorded in the Royal Exchequer Rolls that King Henry IV had commissioned "Eight bolls of malt to Friar John Cor wherewith to make aqua vitae."  Aqua Vitae, water of life, or in Scottish Gaelic 'uisge beatha'.  Thus, Lindores Abbey is the site of the first reference to making of the distilled spirit which came to be known as Scottish whisky.  Religious turmoil in the 16th Century saw the Abbey abandoned and fall into ruin.  Whilst each year the people of Newburgh continued to tend to the orchards and harvest the barley, the art of distillation was lost to this part of Scotland.
That is until almost three years ago.
Almost 500 years after Lindores Abbey went into decline, a new distillery has been built. Drew Mackenzie-Smith, fourth generation custodian of the Abbey's ruins, has brought whisky distillation back to life at Lindores. 
Mackenzie-Smith's Great Grandfather, John Howison, took over the tenancy of Parkhill Farm, adjacent to the Abbey's ruins in 1905, and purchased Lindores Abbey Farm in 1913 for £3500. Parkhill now grows barley for the distillery.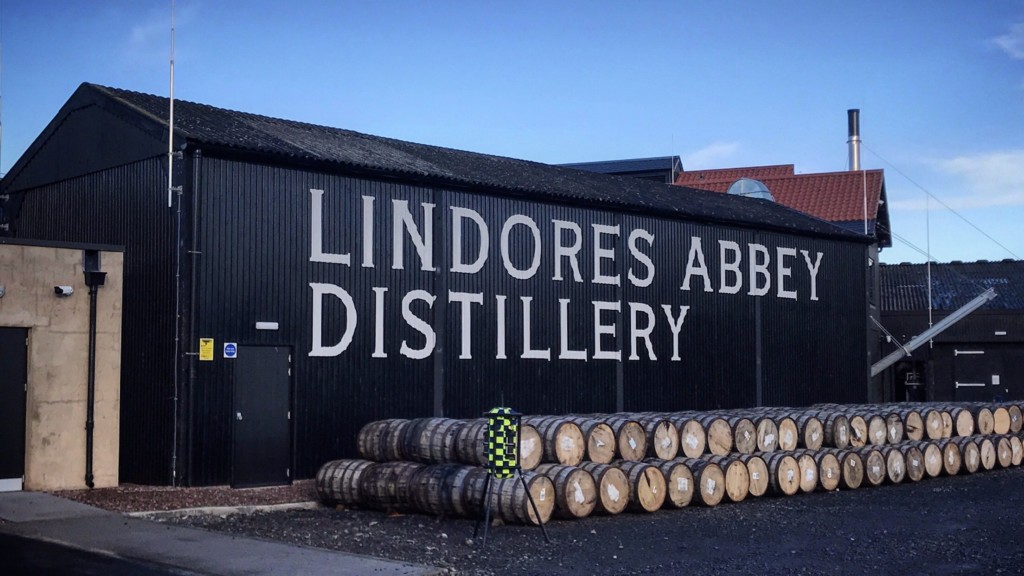 Following his Grandfather and Mother, Mackenzie-Smith assumed responsibility for running Lindores Abbey Farm in the mid 70's.  The Abbey itself has changed over the last 100 years.  Mackenzie-Smith's Grandfather used the ruins as an extension of the farm and kept his bull in the ruins.  However, the next two generations transformed the site so that it is very much manicured these days.
The journey to rebuilding the distillery started with two events about 20 years ago.  Whilst scrolling through a website called 'Connoisseur Scotland', Mackenzie-Smith came upon the reference to Friar John Cor for the first time.  He decided to contact a whisky society and suggest that he was thinking of opening a small visitor centre (no distillery at that point).  On contacting a whisky society, Mackenzie-Smith was surprised at the enthusiasm of the response.
The second element was a few months later, Mackenzie-Smith's father was on the phone and he mentioned a gentleman turning up at the door asking if he could go for a wander in the abbey ruins.  "This never really happened as the ruins at that point were still just 'our back garden', but dad said it was fine and thought no more of it. Then six months later, he received a lovely book in the post called 'Scotland and its whiskies' and the chap was Michael Jackson, the great whisky writer.  Inside he had written 'To Ken, many thanks, turn to page 147' and there was a lovely photo of the ruins and the chapter started 'For the whisky-lover, it is a pilgrimage' and he talks of walking around and saying a silent St Dionysian prayer to one Friar John Cor of Lindores Abbey."
After reading about Friar John Cor this way, Mackenzie-Smith did a great deal of research which was instrumental in helping him curate the interior historical elements of the visitor centre.
It's one thing to be custodian of an historic site linked to the origins of whisky in Scotland, but the leap to creating a new distillery was quite dramatic.  The decision to build a distillery happened organically over a twenty year period.  Mackenzie-Smith always felt that as a family they were hugely privileged to have the Abbey on his property and felt that it should have been more widely recognised for its historic importance. But being tucked away in a wee corner of Fife, he felt he was probably fighting a losing battle!
"I used to receive quite a few messages, especially from the US where people were shocked that such an historic (in the whisky world) property was just neglected, and surely the Scottish Government should step in."
"They were never aggressive but just felt that, like Mt Vernon Distillery in the US, we should be like a national monument, but to be honest at that time, I was ploughing a lonely furrow and, whilst there was interest, no-one was going to put their hand in their pocket to help a small project like mine. And whilst I did raise some interest and bring out a couple of limited edition bottlings, nothing was really happening and my wife Helen and I decided we needed to leave it and get on with our lives and careers. And that's exactly what we did for 15 years – and then I took a telephone call which changed everything."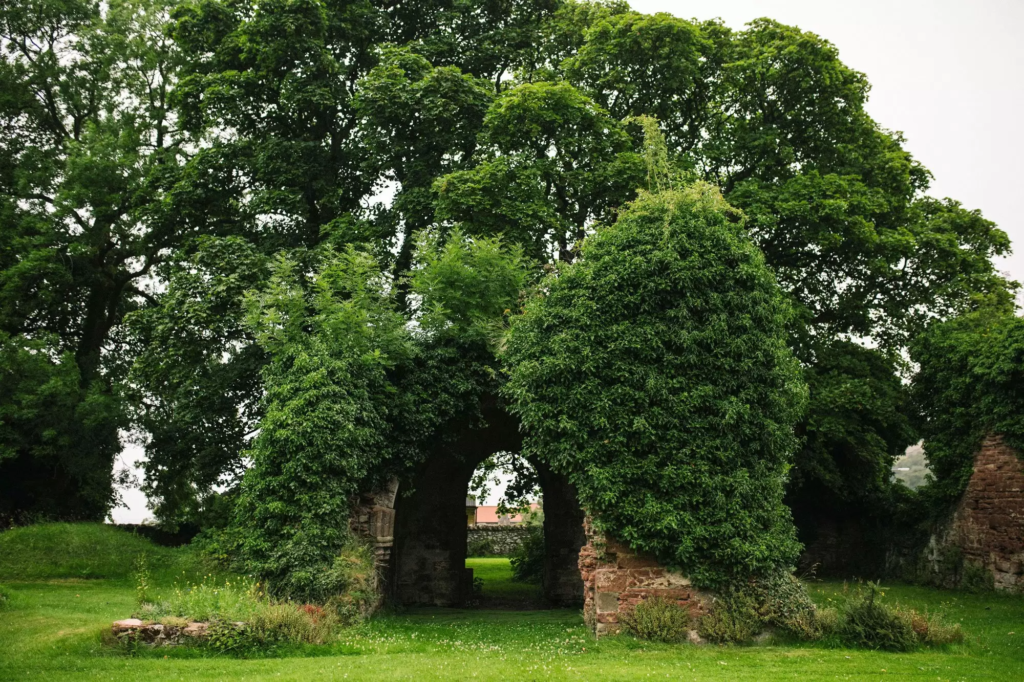 "A friend from the industry (Ken Robertson, ex-Diageo) who had been extremely helpful first time around and who always 'believed' in Lindores, phoned out of the blue and said that he felt it was now or never for Lindores (this was now about six years ago). He said that with all the new distilleries springing up, I should seize the moment, carpe diem and all that, so that's exactly what I did!"
"Because I had twenty years to 'prepare', I was fortunate enough to meet a great many highly respected people from the industry who were hugely generous with their time and hard earned wisdom – Ken Robertson, Dr Alan Rutherford, Anthony Wills of Kilchoman, Richard Patterson of Dalmore, Keith Steel of Glenmorangie, really too many to mention but the main advisor once the project became a reality was the late Dr Jim Swan, he helped shape Lindores and working alongside Richard Forsyth (of Forsyth's, the Rolls Royce of Still makers!), we created a fantastic distillery producing an award-winning NMS that will become whisky in December 2020."
"Jim was a friend, as well as a colleague and his tragic death occurred on the day we were going to have our topping out ceremony, it was a massive shock not only to us but the whole industry.  He wasn't so well known outside the whisky world but he was involved in a number of new and established distilleries where his knowledge, especially with regard to maturation, helped create some great whiskies – Kavalan springs to mind."
"Jim helped shape our cask and spirit profile but Gary Haggart (ex-Cragganmore), our Distillery Manager, has taken it to a new level, and we were delighted that a week or so ago our New Make Spirit was voted the best in Scotland in the prestigious World Whisky Awards."
"Whilst we are a lowland distillery, actually our fields go down to the low watermark on the river Tay, so if you get your old see-through school ruler and follow the Highland / Lowland line from Dunoon to Dundee, you will see we are sitting bang on the line!  So our spirit is lowland but not necessarily traditionally so; more robust in my opinion. Also Lindores is the gift that keeps on giving, our monks had permission to take 200 cart loads of peat from the nearby peat moors of Kyndloch (now Ladybank).  We know the monastery was heated with peat and brushwood, so maybe the original Aqua Vitae was more like Laphroaig?!  We'll never know, but it does give us license at some point to try a peated expression, not just a marketing gimmick but a genuine throwback to the 13th Century."
Mackenzie-Smith eschewed the current trend to produce gin until stocks of whisky matured.   Inspired by the reference to Friar John Cor, Mackenzie-Smith started reading up on Aqua Vitae and the monks from Thiron in France who built and lived at Lindores. They used plants that grew around the monastery, and infused barley spirit with these plants and other herbs and fruits.
"We worked closely with the students at Heriot Watt University in Edinburgh, it has one of the leading faculties of brewing and distilling in the world, and together we worked up recipes using plants from Lindores such as sweet ciceley, but whilst the spirit was very historically accurate there was a small problem…it tasted horrible!"
"So we moved the process to the top bars in Edinburgh and started working with the mixologists. We struggled at first and then we had the eureka moment.  I know that the monks traded with Flanders and there, had access to dates and raisins, so we started experimenting to try and slightly sweeten the spirit and it was a huge success.  It isn't like a sweet liqueur but it just took the bitterness away and left us with a fantastic herbed spirit drink.  The unexpected added benefit was that the dates and raisins gave the spirit an amber colour, so whilst the aqua vitae can never be called whisky, as the new make spirit has never been in a cask, we feel we have created a truly unique drink that is befitting the spiritual home and we will certainly keep producing it once the whisky comes on line."
Apart from the distillery museum of life in Medieval Lindores Abbey and the working Apothecary, visitors can relax in the Legacy Bar, one the SMWS's Scottish partner bars.   How fitting that the finest cask strength, single casks whiskies find a home in such an historic site.   Mackenzie-Smith believes one day members will be able to enjoy a SMWS cask of Lindores Abbey whisky.  "If I'm totally honest when I first named the 'Legacy' bar I thought it would be my legacy but soon realised that was a bit 'showy' so now every 1494 member gets their name up on a wooden plaque on the wall, so it's everyone's legacy."
"But for me, I suppose it's knowing that I have had the absolute honour of being in the rare position of being able to turn a dream into a reality. It's taken a while, but I think when the spirit comes of age in December 2020 I will, with my team and family, have created a lasting legacy, and by doing that I can help preserve Lindores Abbey for another 500 hundred years." 
Written by Scott Mansfield, QLD State Manager. Special thanks to Drew Mackenzie-Smith for his time. Keen to learn more through in-person and online events, incredible whisky experiences and more? Join the SMWS today!