A whisky club like no other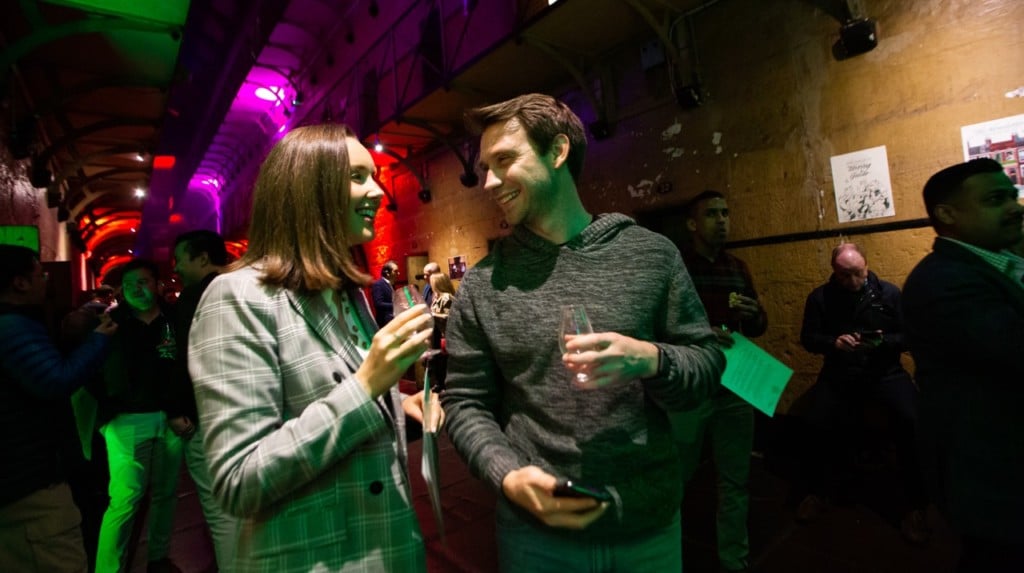 The Scotch Malt Whisky Society is far more than just a club…
As well as being a place to connect with other like-minded whisky lovers, we are also internationally renowned for our mission: to provide our members with an adventurous and fun journey of discovery of the world's widest collection of single cask whiskies.
Started in 1983 by a mountaineer with a passion for flavour and a group of like-minded friends, The Society now boasts 40,000+ members worldwide, including our active branch in Australia where we host regular experiences in-person and online, release around 15+ new single-cask, cask-strength, panel-approved whiskies every month, and continue to be the world's leading whisky club.
The SMWS prides itself on its commitment to flavour — we want our members to discover the extraordinary, one-of-a-kind flavours contained within single-cask, cask-strength whisky. Our team puts effort into the education of flavour, wood, maturation, grain, and all aspects of the whisky industry so you can understand the journey your whisky has taken to end up in your glass. Every one of our releases is absolutely unique and is never repeated again; not only does each one have a story, but each bottle will continue to form stories as our members share and enjoy them with family and friends.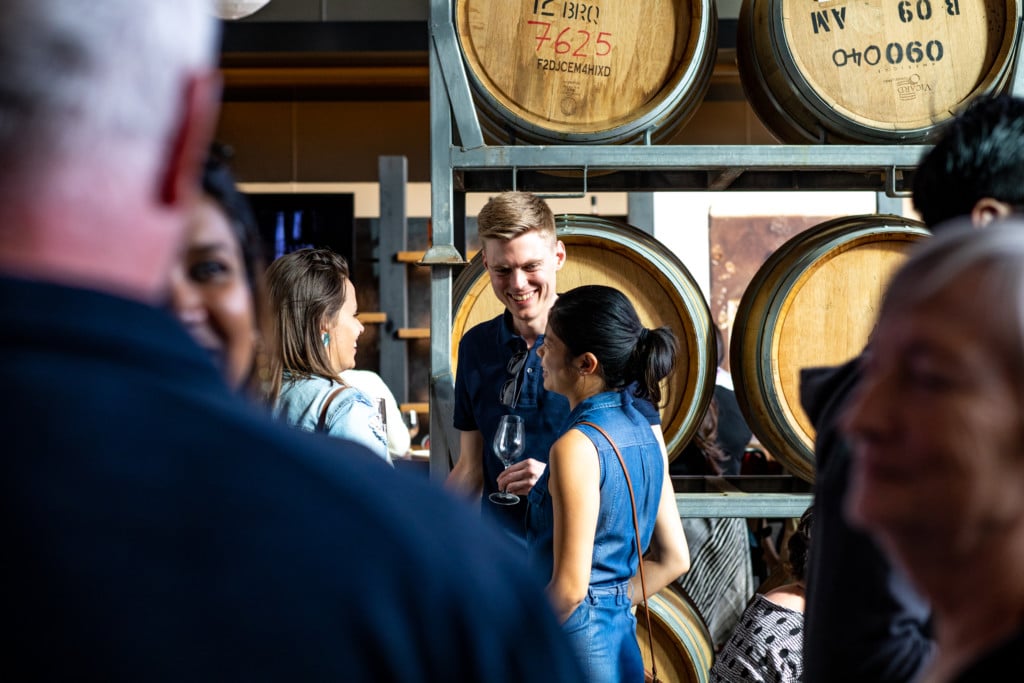 The Australian chapter of the Scotch Malt Whisky Society has been going strong since 2002 since being founded by Andre Tammes and John Rourke. Now, we boast thousands of members who regularly enjoy our single-cask, expert panel-approved whiskies and incredible experiences all around the country and online.
Each of our single cask whiskies must pass the uncompromising noses of our expert Tasting Panel – a secretive group of independent whisky connoisseurs from all walks of life – before being deemed worthy of an iconic Society green bottle. The selection criteria are simple: quality and interest. All the Tasting Panel's work is performed with no information on age, origin or cask type, to ensure Society whiskies are always bottled when they are ready, whether young or old, Highland or Lowland, sherry casked or ex-bourbon.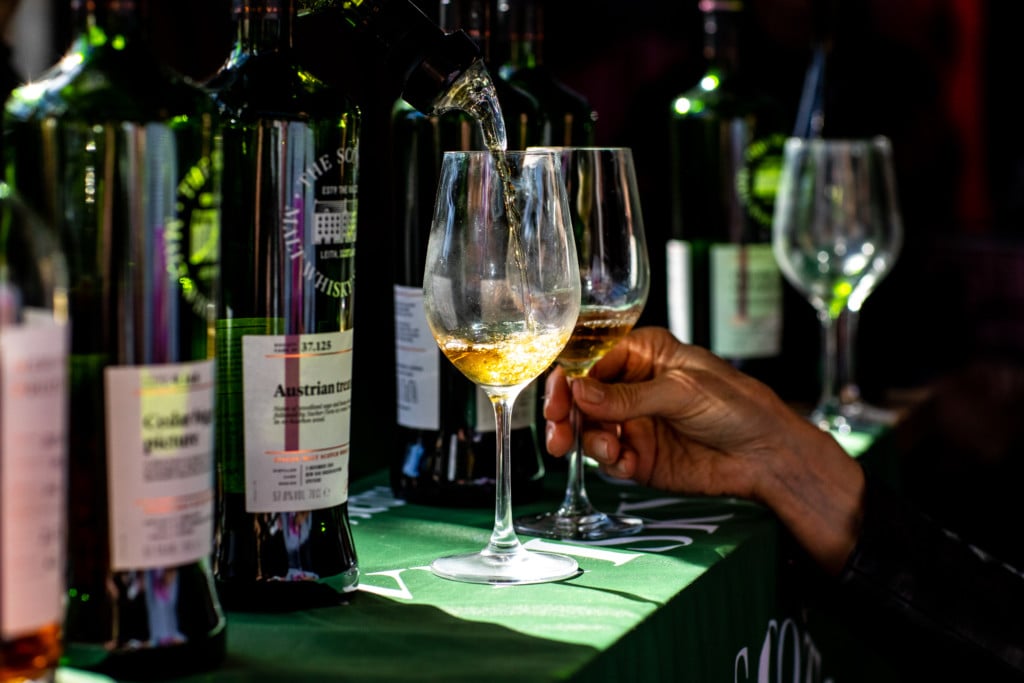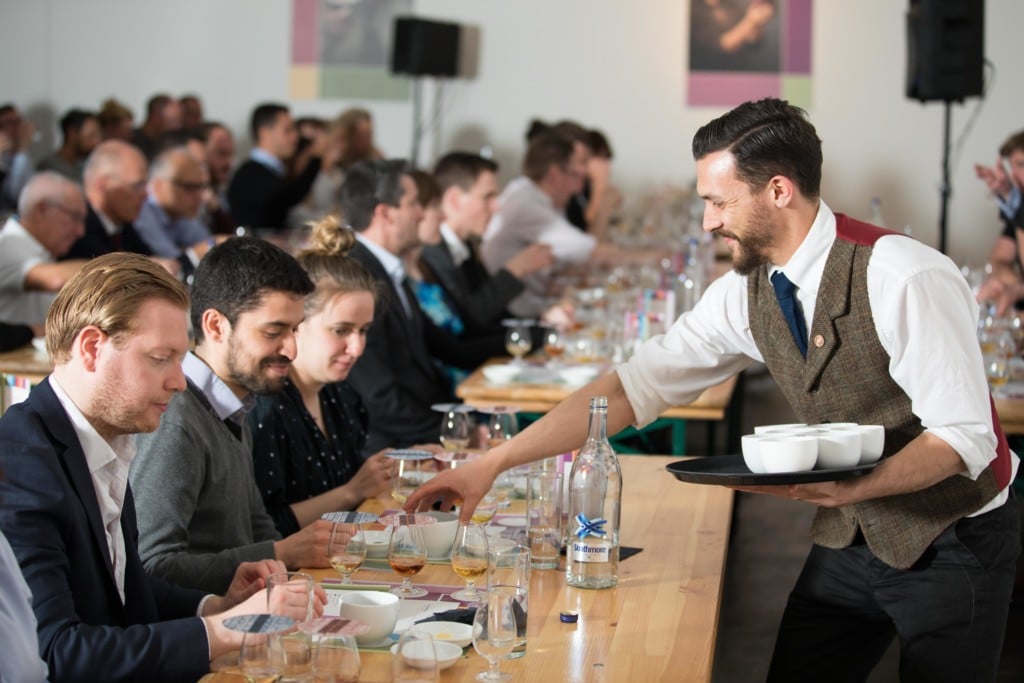 Being a member of the Society in Australia opens up a world of flavour and experience. Like-minded gatherings and events in-person and online around the country of members who appreciate the incredible array of flavours available every month. We're the world's largest independent bottler, with an extensive cask program that encompasses whisky from all over the globe; we purchase new make from distilleries, wood from coopers, and mature in Scotland (and in other locations around the world depending on the cask). Our repertoire of independent bottles isn't just the largest, it's the most extensive in terms of flavour diversity.
At the core of the Society
United by exceptional single cask whiskies, the Society at its core is a membership of like-minded flavour and experience appreciators around the country, and around the world. Regular panel-approved releases of whisky and other unique spirits, incredible events online and in-person, and access to a community and education portal around whisky unlike anything else in Australia.
Incredible member events
Regular whisky tastings, masterclasses, and educational events surrounding the golden elixir of whisky and other spirits.
Incredible experiences around the country, and online, that make the Society the leading whisky club worldwide, and in Australia.
Unique single cask whisky
Unique panel-approved, cask strength, single cask whisky from the Independent Bottler of the Year awarded three years in a row.
Non-commercially available drops from the world's most awarded independent bottler of spirits.
Outturn and Unfiltered
Whisky and spirits journeys through our Outturn and Unfiltered Magazines that will open a world of whisky education for you
Discovery of a whole world of whisky unlike anything else on earth through rigorously researched articles and more.
Your Partner Bars
A hand-selected network of Partner Bars around Australia and the world where you can experience Society whiskies by the dram
From Brisbane to Ballarat and everything in between, there's a Partner Bar near you that has a diverse range of great single casks.
Benefits of joining today
All the benefits of joining a global whisky club like the Scotch Malt Whisky Society, with a great local Australian branch:
Access member-only whisky

Incredible regular events online and in-person

World's widest selection of single casks

Whisky education and knowledge

No minimum purchase obligation
Membership rebate over $1,000 spent each year

Global access to members' rooms